Email
6 Overlooked Ways to Easily Improve Your Email List
---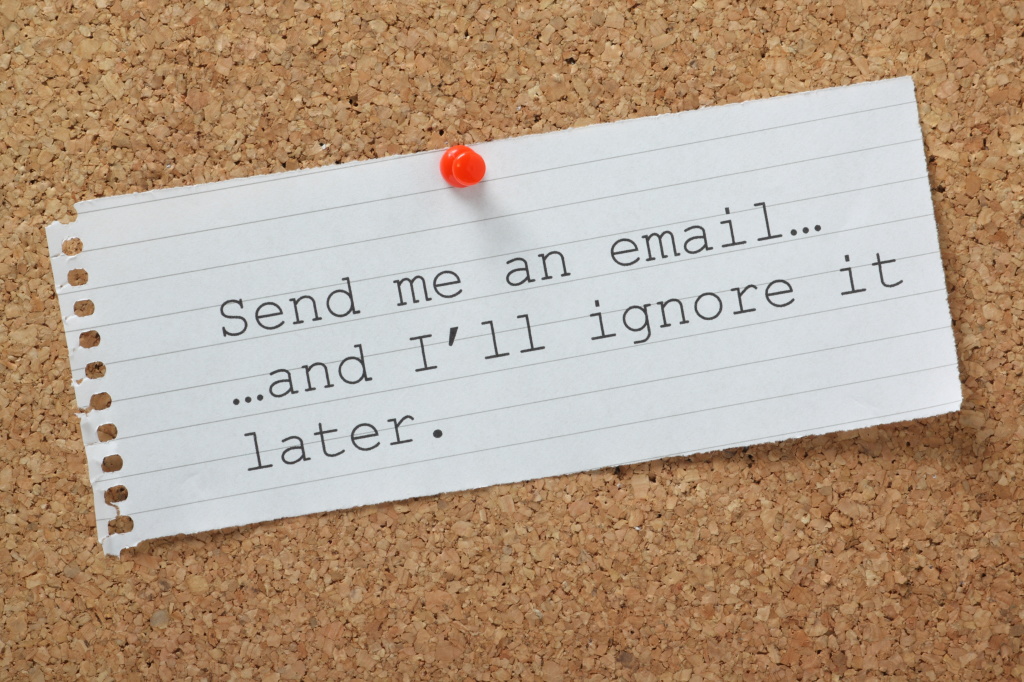 Whether you're using email to drive traffic or sell products, the quality of your creative is of little value if your email isn't getting opened.
One in six emails is either caught in a spam filter or doesn't make it to a user's email inbox, according to ReturnPath's 2014 Inbox Placement Benchmark Report. Inactive email subscribers lower the key deliverability stats of a newsletter, such as open rates and click rates. Email services use these engagement metrics to decide which email is valued and which isn't. Today, your email success or failure is impacted by your relationship with your readers. In order to be successful, content creators must measure reader engagement and manage email lists accordingly.
List management is, of course, only one of the spokes on the wheel of email marketing ― alongside having clear goals for an email program, using the right email technology, and creating content in a well-designed format. But it all starts with the list. Here are a few tips to improve the list you have in order to improve effectiveness of email campaigns through segmentation and targeting.
1. Develop an email metrics dashboard for subscribers
Most everyone has their campaign metrics down: open rate, click-thru rate, unsub rate, spam complaint rate, but many people don't measure what's going on with their list. Each month, there are several metrics you should track:
Total sends
Average list size (your list will fluctuate throughout the month)
Avg. # of emails received per subscriber
Number of subscribers who opened a campaign that month
% of subscribers who opened
Number of subscribers who clicked a campaign that month
% of subscribers who clicked
Number of subscribers who neither opened nor clicked that month
% of subscribers who neither opened or clicked
Total clicks
Total unsubscribes
Total cleaned
This will help you better understand how many emails you need to acquire to grow your list, and it will help you understand how well you are maintaining your relationship with your subscribers. It's critical to understand how list churn is impacting your email activity.
2. Remove and rest subscribers that haven't opened
It's a tough decision to let go of inactive email addresses from your list ― high subscriber numbers look good to advertisers for publishers or to content marketing management. But are inactive users worth keeping on your list?
Before throwing inactive subscribers to the curb, you should stop sending to them for a period of time and then offer them opportunities to re-engage. The more frequently you send emails, the more important it is to rest subscribers. If you are sending a daily newsletter, an inactive subscriber has likely tuned you out. The cumulative effect is called "list fatigue."
When attempting to win that subscriber back, be sure to use a service such as BriteVerify or Strike Iron to ensure that you aren't sending to spam traps or honeypots. Be sure to test multiple creatives to see which works the best for your list:
We want you back. Sometimes a subscriber will miss you when you're gone. After resting an email list, you can often just ask them to resubscribe.
Here's something of value. Remind the reader why they subscribed in the first place. (check out this example) Was it great content, advice, or deals? Offer them the best of that experience.
Was it something I said? Ask for feedback and help to improve the product.
3. Provide more subscription options
One way to revive inactive users is to offer them more options. Is a link to update preferences and unsubscribe clear on the email? Would the reader prefer less frequent communications? If you don't make it easy to update preferences or unsubscribe, users might just mark it as spam. Give users the option to communicate via other channels, such as social media, rather than losing them as customers altogether.
Some users might be active only during a certain part of the year. If so, you might consider creating more options to communicate only for those special events. For instance, farmers tend to evaluate purchases in the winter when they aren't growing. Landscapers may actually focus on snow removal and plowing services in the winter. Surfers may be more active readers in the summer.
4. Touch base with lurkers
If someone is opening your emails but not clicking through, recognize the red flag. These subscribers are a flight risk. They may either unsubscribe or just stop opening emails in the future. Ask them what you can do to make your communications more relevant. It's OK to ask someone to reply to you directly. If you get a 3% click-thru rate on your list, you are going to get a much smaller reply rate. You don't have to worry about filling up your inbox. However, if you'd rather not get direct replies, offer an incentive to fill out a survey ($50 gift cards are actually pretty effective).
5. Engage email users from the start
It's worth examining why your inactive users got that way in the first place. In order to keep a healthy list, engage users early on and continue checking in. Use marketing automation workflows to onboard new subscribers and give them a  series of customized messages (e.g. "here's some other areas you might be interested in"). This is often referred to as "on-boarding."
If users begin to open but not click, it's be time to ramp up efforts and examine their previous activities ― have they been reading the website or have they signed up for the newsletter and not gone anywhere? Don't just push information or offers. Try to get into a dialogue with consumers by asking for feedback and thanking them for subscribing. It's OK to be conversational since email is the original social media. (Just ask my uncle who continues to send jokes to everyone in his address book.)
6. Connect offline, email, and Web data for improved targeting
Leverage the user profile data on your email lists to help drive other marketing channels and vice versa. For example, you can segment lists based on what content or products a user looks at on your Website.
You can also use a DMP such as Ignition One, Adobe, Neustar, or Oracle's Blue Kai to target users as they browse the Web.  These software companies can help you match up purchasing data, circulation data, and other data that you collect on your customers with cookies so that you can target them via programatic ad buys. You can even marry your data with other third-party data sets (gender, household income, in-market car buyer, etc.). Sometimes the best answer to improving email performance is to send less email.